My mom emailed me the photos she took on Tuesday, there's only three for now but I'll add more soon. :D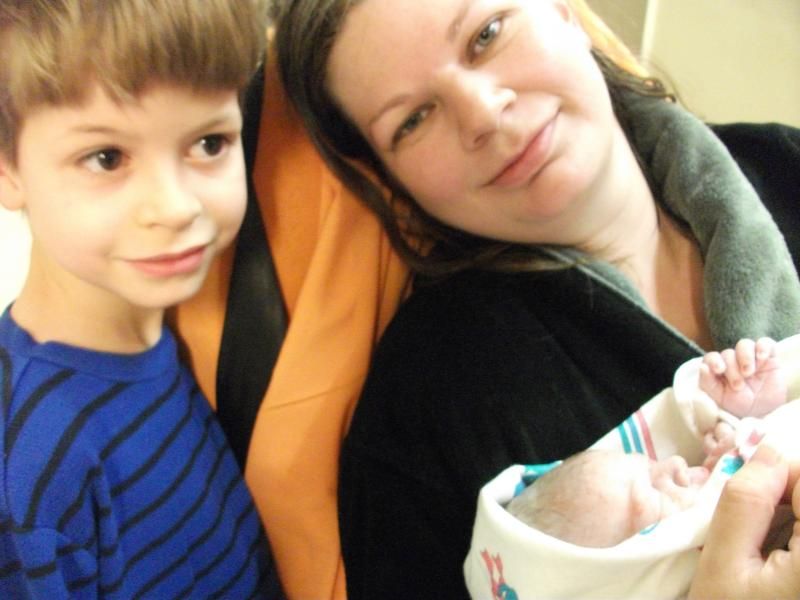 A few minutes after the birth, in the hallway on the stretcher about to head to the hospital in the ambulance.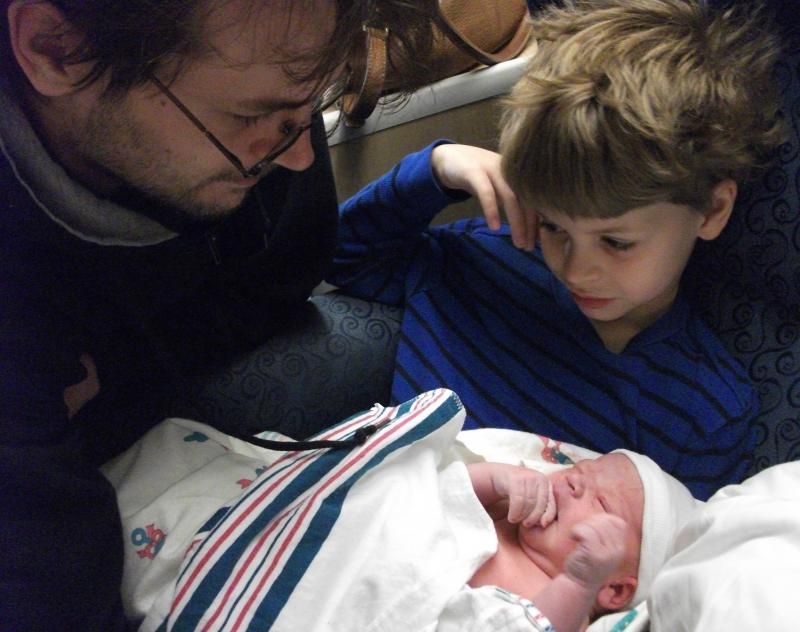 Proud daddy and big brother at the hospital.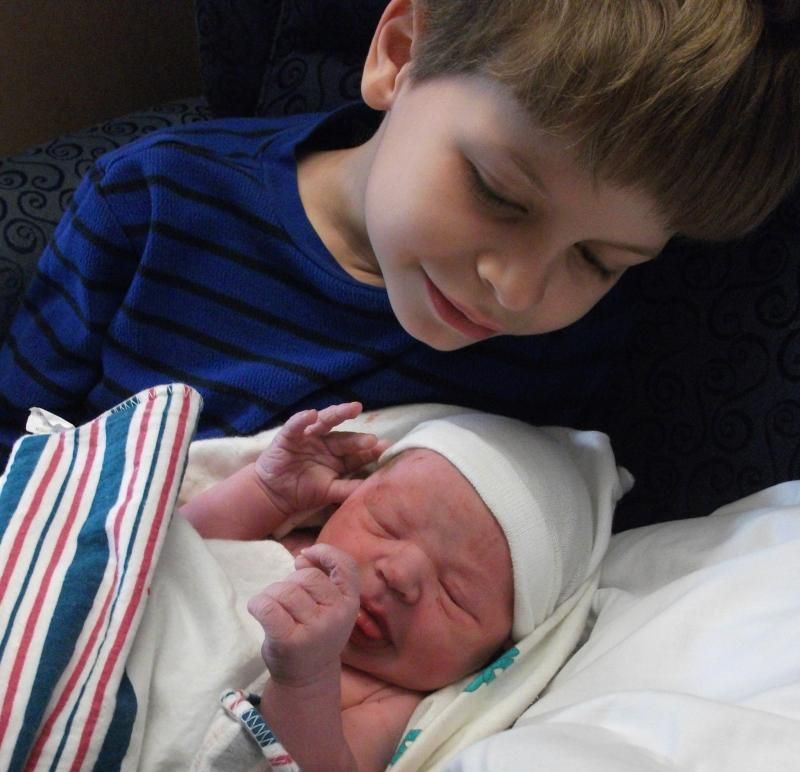 He's so in love with his little brother.