Profile
Fear the Worst, because fearing the best is a complete waste of time.
Free Account
Created on 2017-01-04 02:58:04 (#2714930), last updated 2017-01-04 (36 weeks ago)
1,882 comments received, 0 comments posted
608 Journal Entries, 2 Tags, 0 Memories, 14 Icons

About
| | |
| --- | --- |
| Name: | flowerchilde23 |
| Birthdate: | Apr 13 |
| Location: | Canada |
| | |

Mini Bio
Hi, I'm 34 years old, a former dancer that has been sidelined by a knee injury and 2 surgeries. July 2006 I became mom to a wonderful boy and I couldn't be happier, he's the light of my life! #2 arrived in October 2013 and has completed our little family. Most of the entries in my journal will now be about him or parenting in general, but not all of it I do have a life other than my son! I have been engaged to a wonderful man for 14 years, no plans to get married just yet since we just had a baby and he costs a lot of money, but we will be getting married sometime in the future! lol!!

Thanks
krisp
from
baby_graphix
for the wonderful colourbar!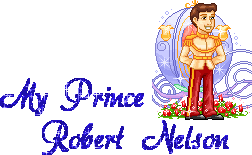 Thanks
moonstrkbyu
from
baby_graphix

Thanks
moonstrkbyu
@
baby_graphix

Connect

People
[View Entries]

[livejournal.com]
abbierose
,
ajourneyupnorth
,
alseedus
,
aravishermione
,
babyalligator
,
baerana
,
blizzardskies
,
butirik
,
cat-e-uh
,
cessyangel
,
cheerleader77
,
christinuviel
,
colliemommie
,
comically-so
,
cookiechris80
,
dolcedaze
,
donnad
,
emcee-mana
,
eternal-green
,
evasearchin
,
evilsithlady
,
felize
,
golden-lady
,
gutsy-dame
,
hollsh
,
inever
,
kissoffools
,
lastofherkin
,
lavenderfieldss
,
livii
,
lynn82md
,
monkeyman
,
moocards
,
mr-squeaks
,
mscissorhands
,
nastajus
,
nursemae
,
ohhhlife
,
onelargecat
,
opakele
,
purplelilacs2
,
pyaar-ishq
,
readallthepages
,
sassie-kat
,
simplymelodious
,
southofforever
,
the-bonster
,
thekalinowskis
,
theviolet-sings
,
this-elixir
,
tinxee
,
vicam
,
voodoochild9
,
x-januarygirl-x

Communities
[View entries]

Feeds
[View Entries]

Subscriptions (0)

Linking
To link to this user, copy this code:
On Dreamwidth:
Elsewhere: